The Department of Energy's "Complex 2030" is Illegal and Immoral.
On Dec. 28, 2006, on the Feast of the Holy Innocents,
participants of the Faith and Resistance retreat go to the DOE.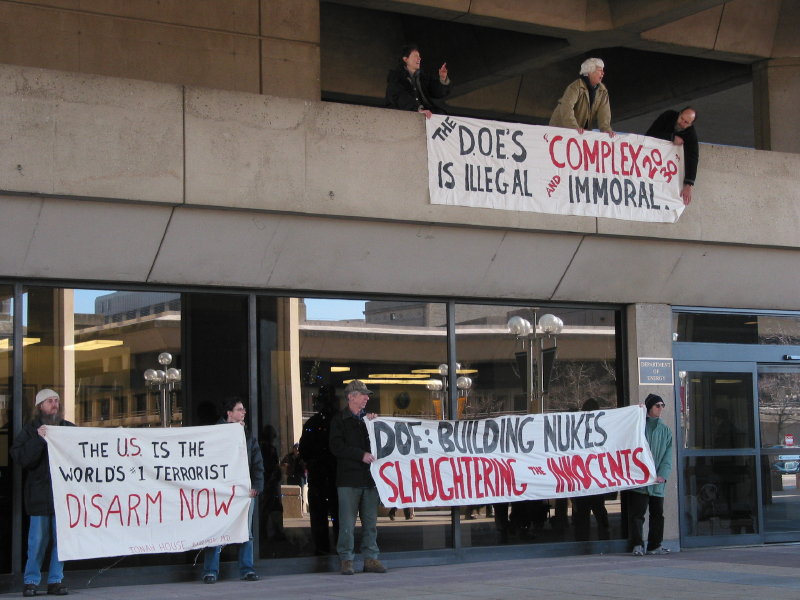 Clare Grady, Liz McAlister and Jay McGinley hold banner atop the DOE building in Washington DC.
"The Department of Extinction," "The US is the World's #1 Terrorist. Disarm Now," "DOE: Building Nukes, Slaughtering the Innocents." Police and their dogs are at the entrance.
Sue Frankel-Streit and daughters Anna and Gaby walked around on stilts, wearing banners and bringing liveliness and joy to the witness.