Emily's parents, Therese and Terry, recently visited. They were a huge help and wonderful presence in our community! Therese spent a lot of time with Evie and Auggie, which freed us up to do some outdoor work. Terry mowed and weed whacked, hung our hammock and installed a ceiling fan in the living room. Therese volunteered in the food pantry, sewed curtains for Evie's room, and planted flower boxes. Terry inspired us all with his guitar playing: One evening we invited the sisters over to join him in singing Irish folk songs. Therese inspired us too with her culinary talents: fresh baked bread, scrumptious meals, and lots of sweets! We will miss them and look forward to their next visit!
Above, Terry holding Auggie on his shoulders at the Maryland Zoo.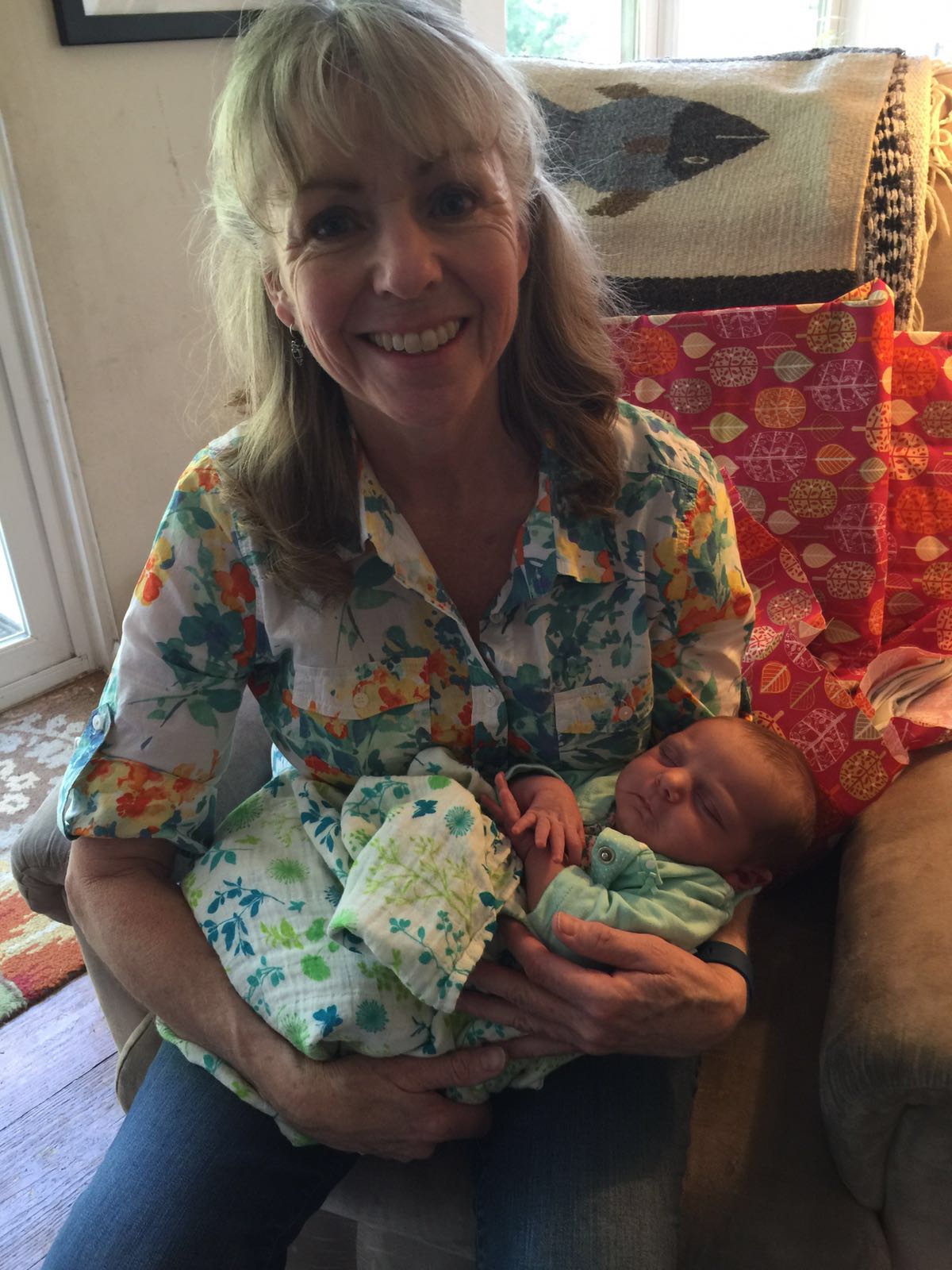 Above, Therese rocking Evie to sleep.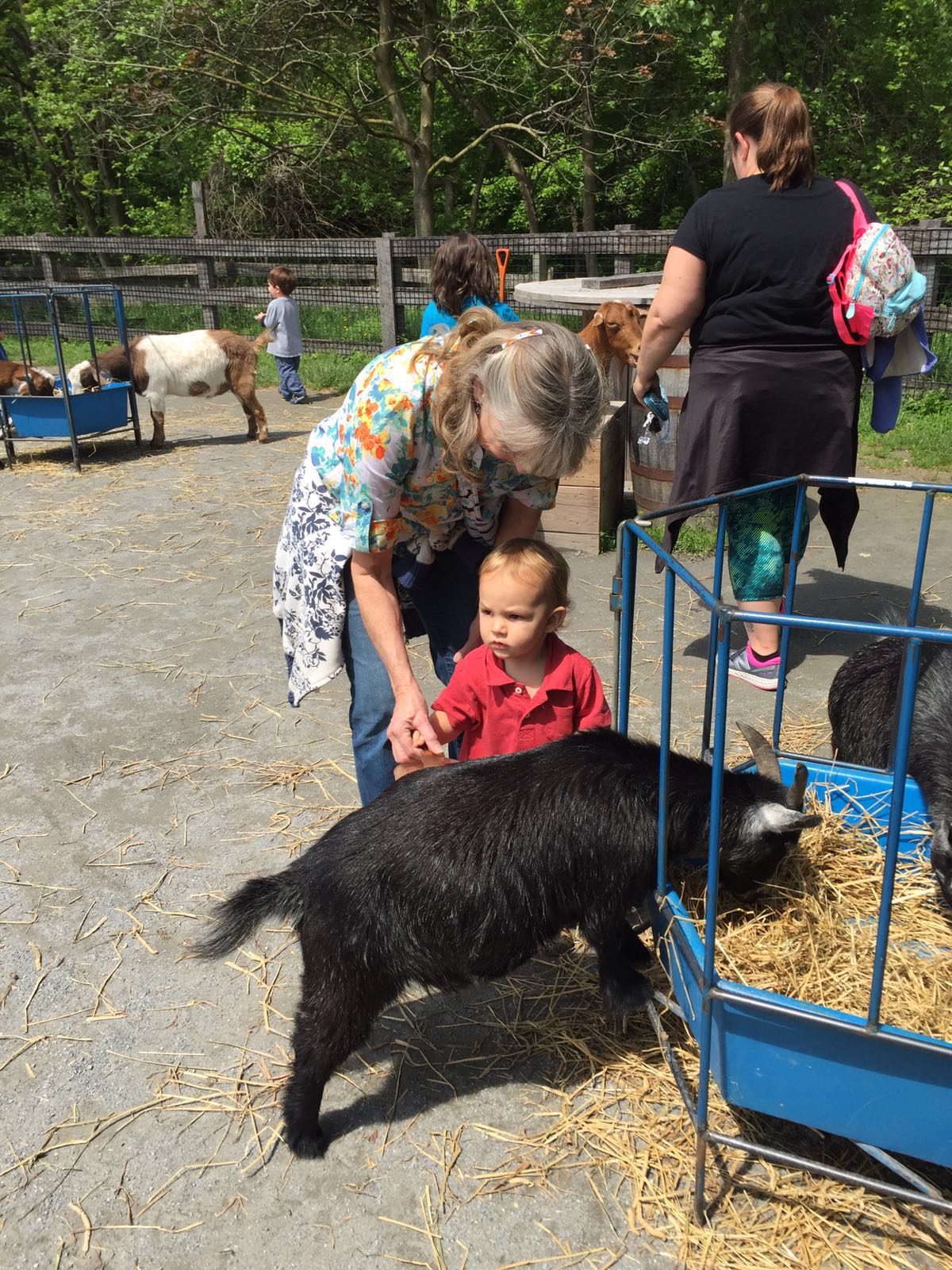 Above, Therese helping Auggie brush a goat.