By Joe Byrne
Lent 2017 is underway. On Ash Wednesday, Joe, along with Sisters Ardeth and Carol, traveled to the White House in Washington, DC, to participate in an Ash Wednesday service organized by the Dorothy Day Catholic Worker and other Catholic social justice organizations. The message was repentance for the various social evils for which we of the United States are responsible–the sins of genocide towards First Nations peoples, slavery, ongoing racism, xenophobia, and sexism–including the election of the racist, xenophobic, and sexist Donald Trump as president.
Here is Colleen McCarthy, of the Dorothy Day Catholic Worker, offering a reflection in front of the White House.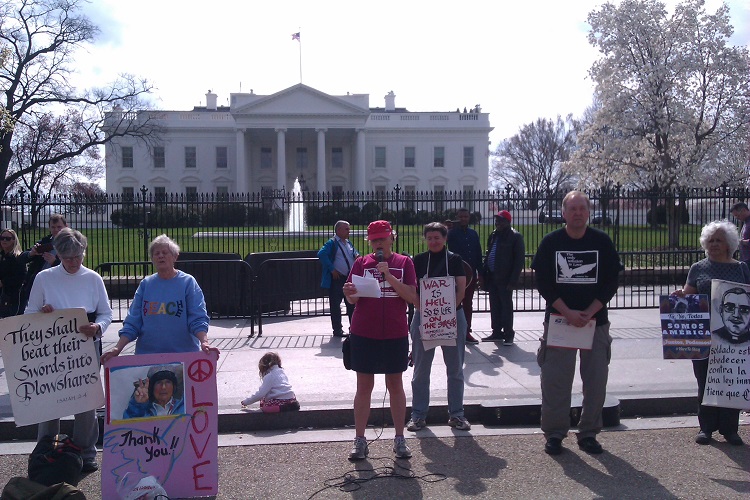 Here Ardeth offers a prayer, with Art Laffin, of Dorothy Day Catholic Worker: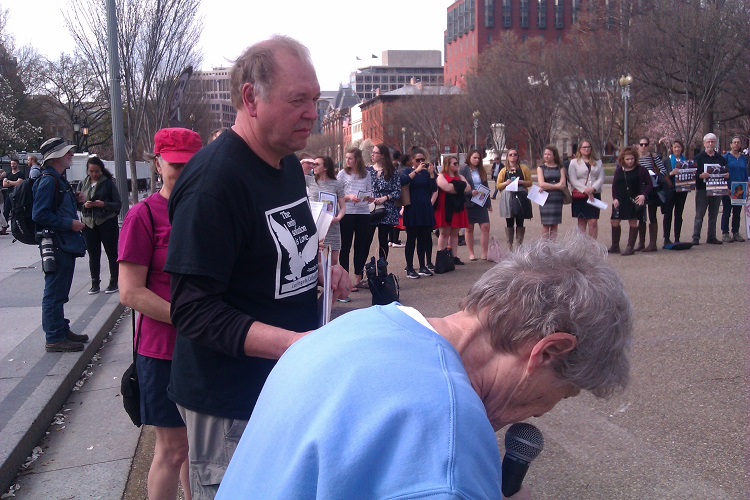 Ardeth and Carol as part of the circle:
The oft-seen and ever-pertinent "Wage Peace, Practice Nonviolence" banner from Dorothy Day House: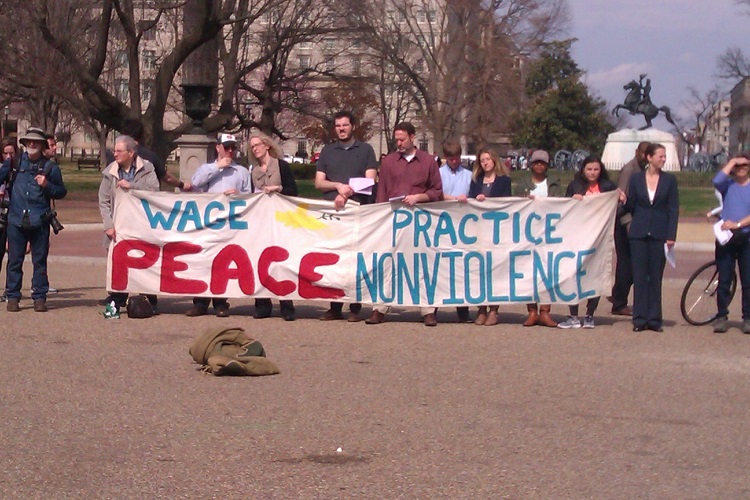 Here a child makes hew own contribution to the ash crosses on Pennsylvania Avenue in front of the White House.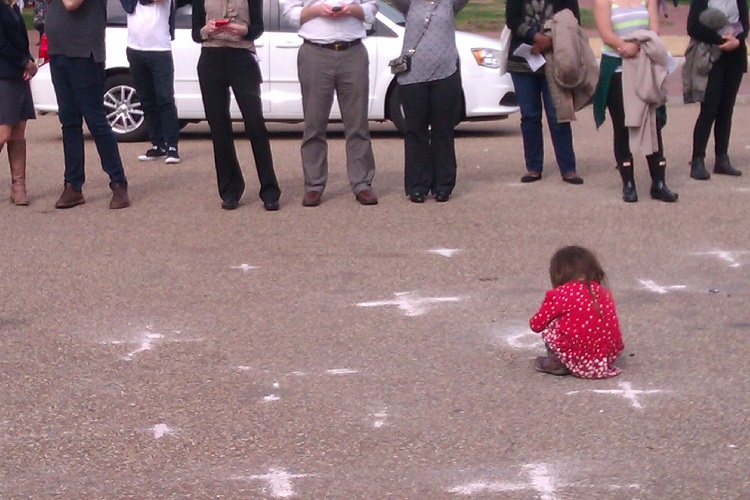 Here Pete Perry stands with Ardeth, who is holding up a poster that memorializes Connie, who spent nearly forty years vigiling for peace in Peace Park (Lafayette Park) across from the White House. This is our second Ash Wednesday without Connie. Last Ash Wednesday, Ardeth and Carol distributed some of Connie's ashes on the White House lawn. Connie presente!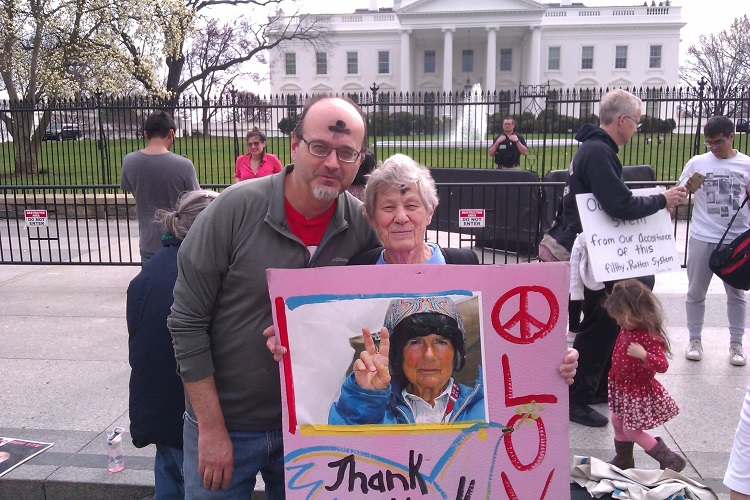 Here I am holding up some of the art work of the beloved and recently-deceased Sally Hanlon. Her message, in the form of her posters and her very distinctive lettering, as well as the memory of her gentle spirit, survives. Sally Hanlon presente!