By Joe Byrne
I entitled this entry headstone restoration 0 because I wanted to mention two other efforts at headstone restoration, done last year.
One is the headstone of Raymond Porter. One day a family came into the cemetery looking for Porter's headstone (he was the grandfather, or great-grandfather). Since it was summer, and we'd had a lot of rain, it was swampy in this section of the cemetery (Section H) and it hadn't been mowed in a while. That is, any headstone in that section would be hard to find. The family didn't find the Porter headstone, even though they had a picture from a genealogy web site showing it intact. (Note those seeking graves of relatives in St. Peter's Cemetery: come in the winter, before the green stuff takes over, which makes parts of the cemetery inaccessible, and makes many gravestones hard to find).
After they left, I did some sleuthing. I found Raymond Porter's gravestone! It was at the base of a maple tree, with the stone (and inscription) facing the trunk of the tree, surrounded by tall weeds (mugwort). I removed the weeds and turned the stone around so it could be read.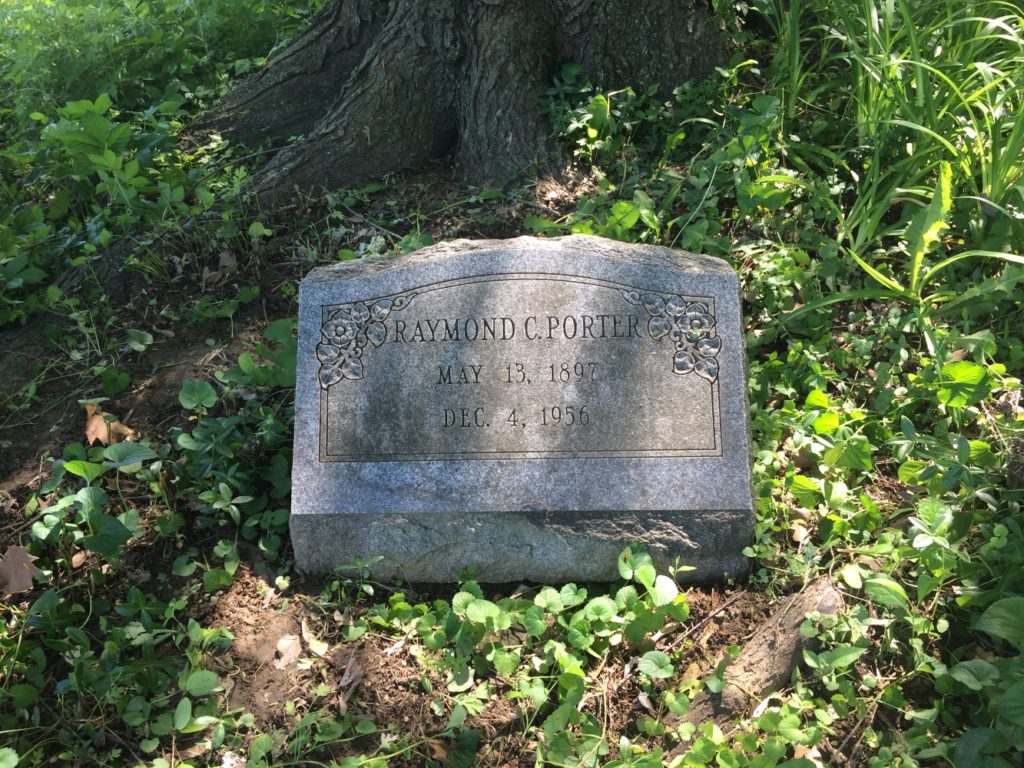 Like the other gravestones, one other step is needed: some nice, native, colorful plants around the headstone.
And now the first headstone at St. Peter's I ever restored: that of Greta Storm. All I did was level the pediment and place the stone (which was a few fee away, lying flat on the ground), on top of it. I used no cement.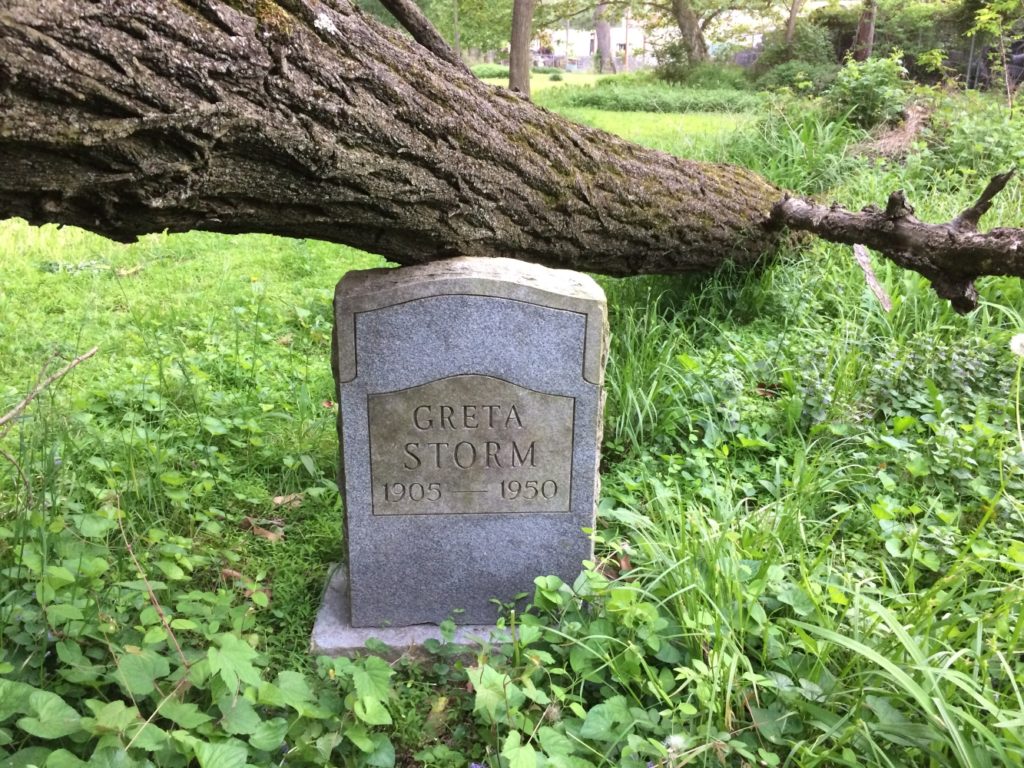 A few weeks after my simple restoration, a leaning locust tree fell upon the gravestone. The un-cemented stone didn't budge! Pretty good for my first time out.
And the locust tree is still alive! Here is another angle of the headstone holding up the tree, now flowering.
So not only did I restore a headstone, without the use of cement, but I also helped save a tree!