Baltimore, and the rest of the state of Maryland, are currently in lock-down as a result of the COVID-19 pandemic. But the Jonah House Food Pantry, an "essential" enterprise, remains open, with the blessing of the city and state. We hope to remain open during the weeks of the "stay at home" order.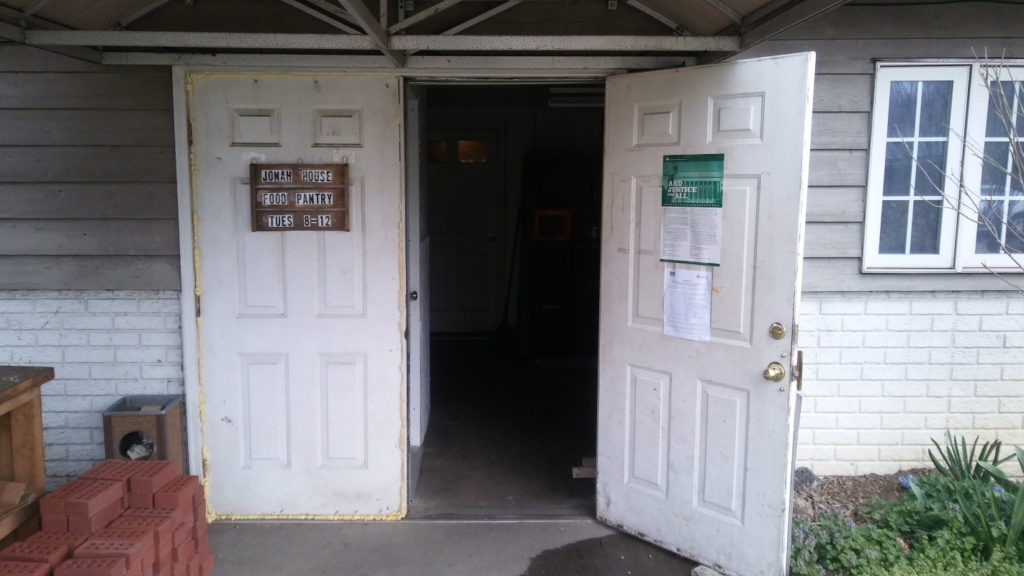 Our hours are 8am to 12pm on Tuesdays. To find us, search for St. Peter's Cemetery in Google Maps (our mailing address will not help you find us).
We are not in need of volunteers at this time, but we certainly accept donations. Please use our donation page on this website to do so. Because of the pandemic, more people are in need of food (given many of the shelves are empty at the ONLY grocery store in the area), which increases our costs.
As special thanks Sarah Magno, Paul's daughter, who raised money from her friends for our food pantry. Along with the $300 dollars raised, she also let us use her Costco membership to buy much needed supplies for the pantry. Thanks Sarah!