By Joe Byrne
During the COVID-19 pandemic, I've been spending a lot of time outdoors. Don't worry: I have a buffer of 22 wooded acres around me at all times! I realize I'm lucky to have an outdoors to retreat to, but I promise I'm spending most of my time outside WORKING.
Besides the general upkeep of those 22 wooded acres, I am doing some more gravestone restoration.
Such as this pair of gravestones. Unfortunately, I can't read the inscription and can't tell the names on them.
As the before and after pics show, there wasn't much work to be done. I pried up the stone from the ground and lifted it onto the base (with the hole on the bottom of the stone fitting around the rebar).
BEFORE: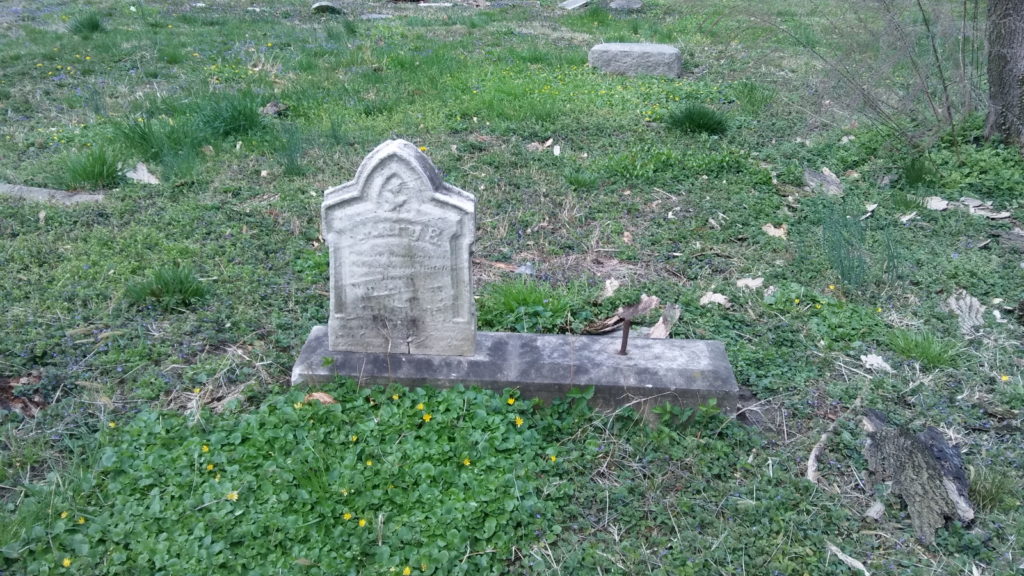 AFTER: