We gathered at Jonah House as creatives, activists, and peace-makers to share community, honor our roots, and brainstorm a mission and vision.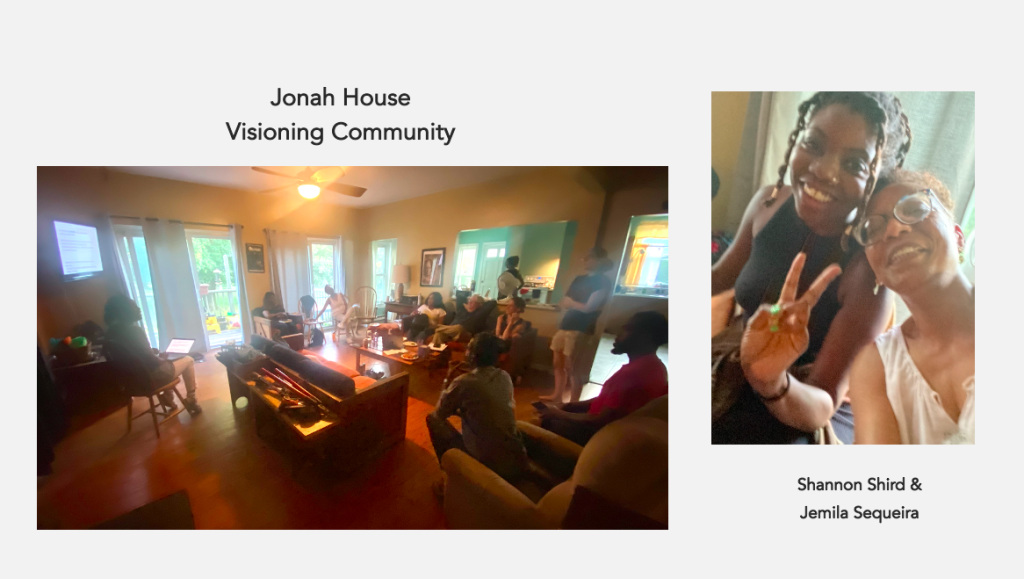 We also shared a wonderful meal made by Jemila with ingredients from the community garden. Stay connected in the coming weeks for updates regarding our mission and for information about a celebration at Jonah House. We hope you'll join us!
If you'd like to support the work and community of Jonah House, please make a donation or share ideas with us.